Getty Images New Tab is a Google Chrome extension that delivers " ... a stunning new photo on your Chrome browser every time you open a new tab."  These are a few of my photos featured so far.
Photos.com is a subsidiary of Getty Images.  One of my photos got featured in their ads.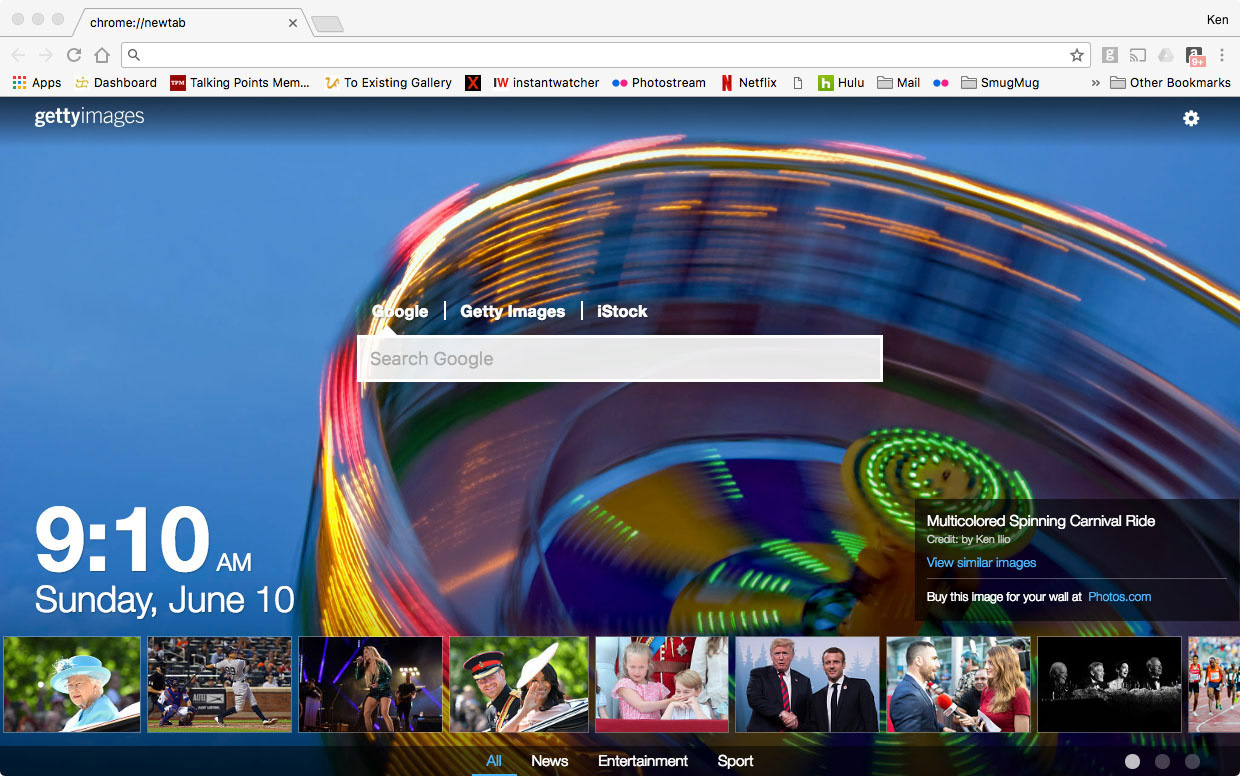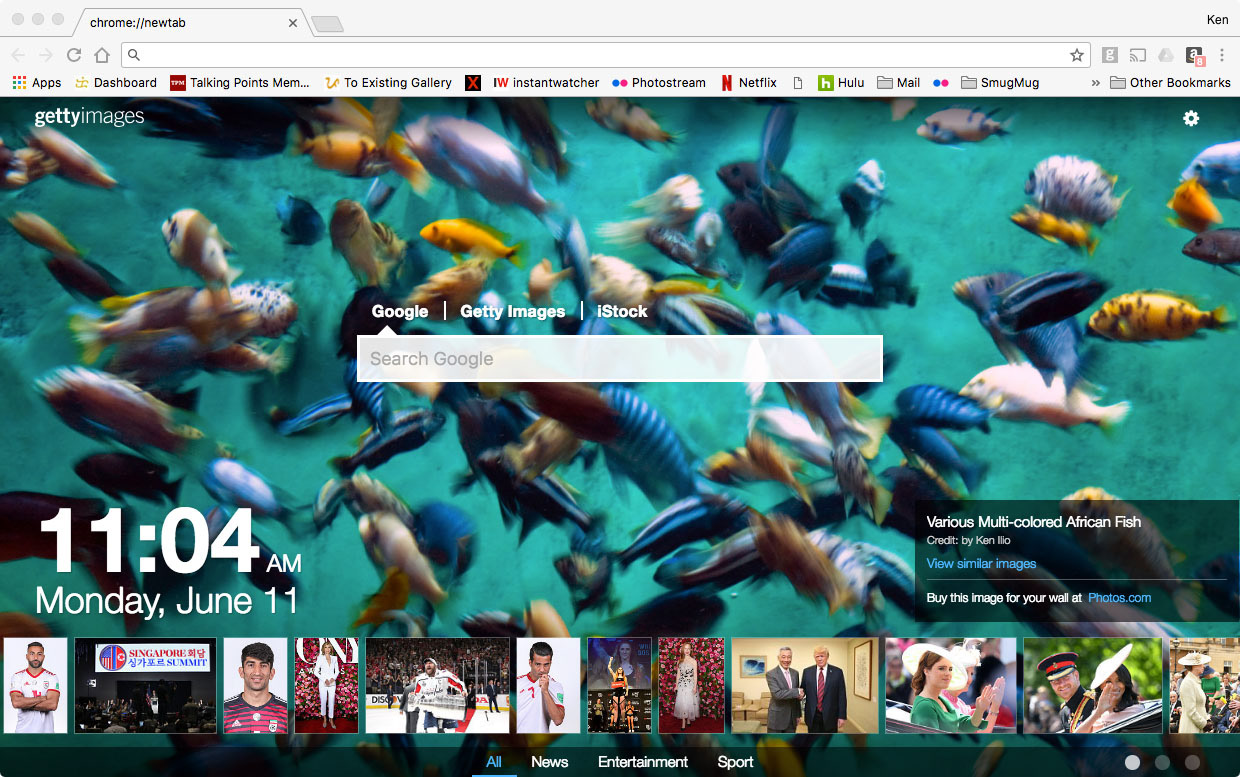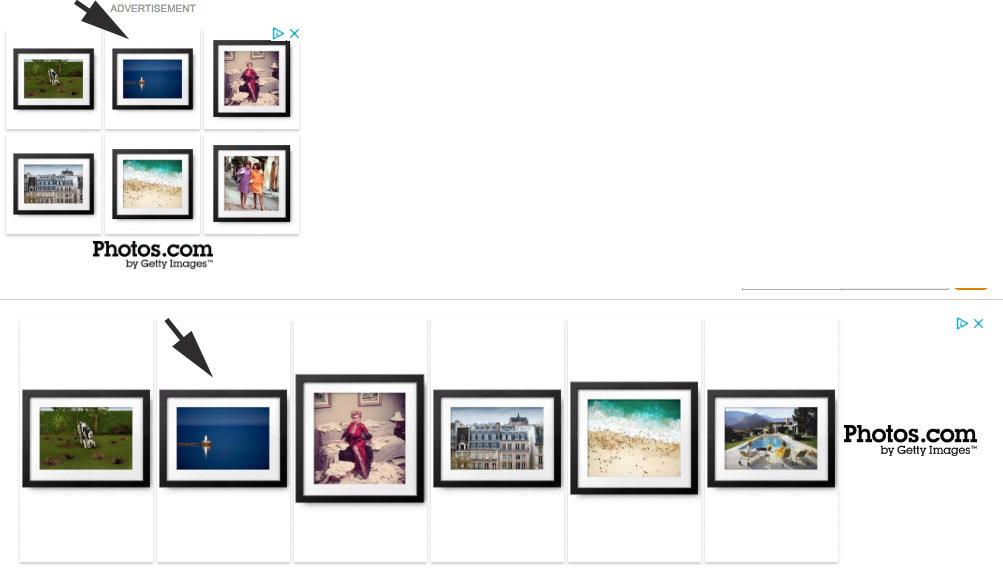 Photos.com ad that featured one of my photographs
here
. It may have been a targeted ad, but why would they target my own work to me?